Steve Johnson Director of Instruction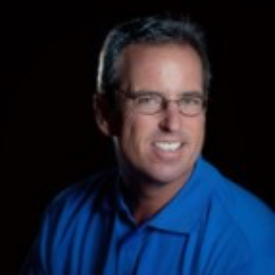 Email
Biography
For the past 30 years, Steve has been teaching side by side with Hank Haney while coaching players at all levels. Steve is Hank's "go to" teacher, where for years; he has worked with many of Hank's most prominent students. You may recognize him as a co-host of The Hank Haney Show on Fox Sports Radio, iHeart Radio, and Sirius/XM Radio 169 and from last season of The Golf Channel's TV show The Haney Projectworking with Hank to coach students including Adam Levine, Mario Batali, Angie Everhart and Sugar Ray Leonard.
Throughout his career, teaching golf has been Steve's passion.  His ability to analyze, communicate, inspire and motivate is reflected by outstanding performances and accomplishments by his students.  Under Steve's guidance his students have won: Ryder Cup Championship, USGA Mid- Amateur Championships, NCAA College Championships, USGA Junior Championships, #1 AJGA Rolex Junior Ranking, and earned many college Scholarships
Having taught over 25,000 golf lessons in his career, Steve's teaching resume of students includes professionals on the PGA, European PGA, LPGA, 100's of College players, national amateurs and junior golfers.  These accomplishments earned him national recognition including Northern Texas PGA Teacher of the Year, Golf Digest Top Teacher Award, nomination for Golf Magazines Top 100 Teachers and more.
In 1991, Steve was an integral part of the development of Hank Haney Golf, Inc.  Bringing to life Hank Haney's core belief that "golf should be a sport for everyone", Steve took the lead at designing, building, and managing Hank Haney customer friendly golf training facilities in the North Texas area.  Currently, Steve oversees all aspects of the operations and the golf instruction curriculum for Hank Haney Golf.