Dave Mahoney Hank Haney Certified Instructor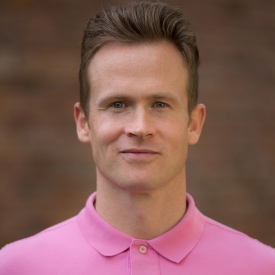 Email
Biography
Dave Mahoney is owner and instructor at Dave Mahoney Golf, a full-service personal golf instruction company. He graduated from Rensselaer Polytechnic Institute and played competitive golf for the Engineers. As a Professional, Mahoney competed on the New England Pro Golf Tour, the Minor League Pro Golf Tour, as well as in Nationwide (Web.com), and PGA Tour qualifying events.
He is also trained and certified as a Sports and Performance Psychology Coach by world renowned Sports Psychologist, Doctor JoAnn Dahlkoetter, earning him "Master PECI" certification. In addition, Dave has been mentored by golf's most recognizable Sports Psychologist, Dr. Bob Rotella.
Prior career stints include working with Craig Harmon, as well as with the
instructors at the Jim McLean Golf School. In 2011, Dave successfully completed the Titleist Performance Institute's Level One Golf Fitness Instructor Course. Most recently in 2017, Mahoney was certified as a Level 3 Hank Haney Instructor.
Currently, Mahoney splits time seasonally instructing golfers in both Upstate New York and Miami, Florida. Please visit www.davemahoneygolf.com for more.