Cliff Mishler Master Instructor
Email
Biography
   Cliff is currently a Master Golf Instructor as well as the Director of Hank Haney PRO Certification, which is a program that certifies instructors in the Hank's teaching methods and philosophy. The program currently has over 300 PROs worldwide, and can be completed either online or onsite at the Hank Haney Golf Ranch. If you would like more information on Hank Haney PRO please contact him.
   Cliff began taking lessons in 2004 from Haney instructors, which lead to a college scholarship. While competing at the collegiate level, he began teaching the Junior Summer Camps and Junior Development programs. This is when he realized his passion for teaching golf.
   Cliff joined the Haney organization full time in May 2011 after completing his college career. In his time since then, he has given over 9,000 lessons as well has taught several of hours along side Hank Haney. Several of his junior students have won at the local and state level and gone on to attain college scholarships. However, he also enjoys helping the everyday golfer of all skill levels improve their game.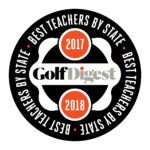 For more information or to schedule a lesson with Cliff call 972-315-5300.