Becca Bailey Senior Instructor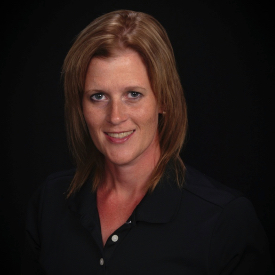 Email
Biography
Becca Bailey is the Director of Junior Golf and a Head Instructor for Hank Haney Golf, an LPGA T&CP Apprentice, and the Site Director for LPGA*USGA Girls Golf – North Texas.  As a former collegiate golfer, Becca has now channeled her passion and love for the game into a career of helping others pursue their passion and goals.  
         Becca joined the Hank Haney organization full time in May 2013 after transitioning from a 10 year career in Higher Education. Since joining the team, Becca has been responsible for overhauling the junior programs and implementing the current 6-Level Junior Development Program. She is also the driving force behind Junior Camps, Clinics, Monthly Junior Tournaments, and special events. 
         Prior to teaching golf full time, Becca held positions in Higher Education specializing in training, teaching, personnel management, and student support.  She utilizes previous career experiences and skills, coupled with her personality and attention to detail to be an effective instructor.  She is particularly attuned to student's goals and creates a personal plan for each student.   
         In addition to teaching and coordinating Hank Haney Juinor Programs, Becca is the Site Director for LPGA*USGA Girls Golf – North Texas.  Becca is available for private lessons, beginner series, and custom programs. 
         Current Certifications:
–       LPGA T&CP Apprentice
–       Hank Haney Pro Level I, II, III
–       U.S. Kids Golf Certified
–       TPI Level 3 Junior Coach
For more information or to schedule a lesson with Becca call 972-315-5300.