Zach Berhow Staff Instructor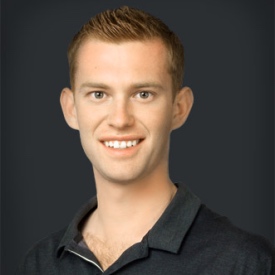 Email
Biography
    Zach, is a 2015 graduate of the Golf Academy of America in Dallas, Texas.  With his degree, he decided to turn his 
passion for golf into a fulfilling and rewarding career as a golf teaching professional. 
Since beginning his teaching career at Hank Haney Golf in June of 2015, Zach is certified at the Hank Haney Pro Level II, and has been a Staff Instructor since June of 2016
. He utilizes the E Coach Pro Swing Analysis Video System in his lessons. 
Hank Haney Golf "Staff Instructor" 
Hank Haney Golf "Pro Level II Instructor" 
E Coach Pro Swing Analysis Video System
TPI – Titleist Performance Institute – Level I
SAM's Putting – Level I & II
U.S. Kids Golf Instructor
PCA – Positive Coaching Alliance 
Callaway Club Fitting Program 
 Zach's swing coach and mentor at Hank Haney Golf is Doug Alexander. Doug has been with Hank Haney Golf for 25+ years, and took personal lessons from Hank for 10+ years.
    Growing up in Green Bay, Wisconsin, he has always been a huge sports fan. Zach excelled in youth sports winning a state championship 

in hockey at the AA level, was a 

member of his high school golf and basketball teams. He attended many elite golf schools and camps, including Nike Golf, Dave Pelz, 

and has taken personal lessons from Manny de la Torre, a PGA Hall of Fame Instructor. 
    Zach believes fitness is an integral part of a successful golf program, and works out weekly at AMPD Golf Fitness where Jordan Spieth trains.  
    Zach's aspirations are to become a great golf instructor to golfers of all ages and skill levels. His philosophy is teaching the fundamentals of the golf swing, diagnosing and correcting swing flaws, 
using Hank Haney's teaching methods and philosophy. His personality, positive approach, and passion for golf are very evident in each lesson. He strives to make every lesson enjoyable.
For more information and to schedule a lesson with Zach please call; 972-315-5300