Suckki Jang Director Instructor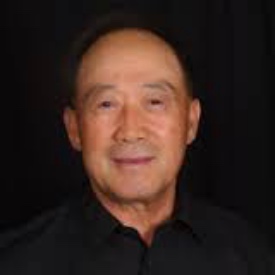 Email
Biography
Recognized as Hank Haney Golf's Teacher of the Year 2009! Selected one of "The Best Teachers In Your State" by Golf Digest 2011 as ranked on by their peers. Having worked with Hank Haney for over 20 years, Suckki specializes in a complete analysis of body alignment, swing plane, impact and ball flight. Prior to his success as a professional golf instructor, Suckki taught college golf at the University of Cameron, OK for 24 years. Suckki has the natural ability to encourage, motivate, and provide insightful and detailed direction to his students.
Suckki has written several books and short game manuals with Hank Haney such as:
* Books – "The Best Techniques in 21 Century" & "The Swing Connection Bible", "Mighty Putting", "Amazing Chip Shot", "Fantastic Low Pitch", "Outstanding Standard Pitch", "Beautiful High Pitch", "Wonderful Bunker Shots", and "Trouble Shooters"
He has also written columns for print such as:
* "On Plane Golf Swing" 
* "Advanced On Plane Golf Swing" 
* "Professional On Plane Golf Swing" 
* "Hank Haney, The Best Teacher in the World"
Suckki's work regularly appears in several international newspapers, magazines and websites: The Korea Daily, ILGAN Sports and J-Golf Channel, DAUM Korean Website, and TheKonet.com in Dallas, Texas.
Suckki's teaching expertise has been recognized at the local, National, and International levels. He currently works with
* European Tour player Danny Lee
* US PGA Professional JaeHo Hyun
Suckki has worked with celebrities such as Charles Barkley, Ray Romano, and Rush Limbaugh
Suckki is also an expert in the following software systems: " SAM Putt Lab", "JC Video Swing analyzer". "Trackman".