Lukas McNair Senior Instructor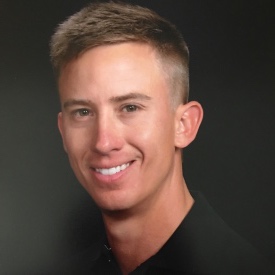 Email
Biography
    As a young golf instructor, Lukas has had the opportunity to learn from some of the most prominent teachers in golf, including Shawn Humphries Golf Magazine Top 100 Instructor, Peter Krause PGA National Teacher of the Year, Steve Johnson Managing Partner of Hank Haney Golf, and Hank Haney himself.
    Lukas was a staff instructor with Hank Haney Golf from 2007 to 2010 where he taught over 3,500 hours of paid instruction. He had the opportunity to watch and assist in over 250 hours of lessons with Hank Haney and some of his most famous students including Mark O'Meara and Charles Barkley as well as Hank helping him out with his own game. On a daily basis Lukas was with Steve Johnson establishing the foundation to be a great golf instructor.
    Lukas prides himself on excelling on the core fundamentals of being a great teacher which are having a passion for the game of golf, knowledge of golf technique, truly caring for the students success, the ability to diagnose and correct mistakes, and being able to make a plan for success.
For more information or to schedule a lesson with Lukas call 972-315-5300.